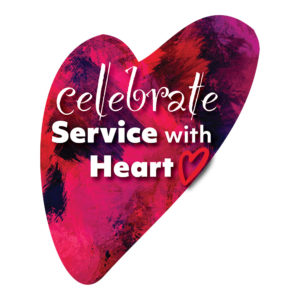 The Pottstown Cluster of Religious Communities community came together on Thursday, September 26th at The SunnyBrook Ballroom for the eighth year in a row — this year to "Celebrate Service with Heart" — for fellowship and fundraising, and to recognize its Caring Community Awardees. We are grateful to our 2019 major event sponsors: Scott and Susan Bentley Fund and Mr. and Mrs. Karl Glocker; along with all our other sponsors shown below.
Event guests enjoyed a social hour during which two students — Isabella Feldman and Matthew McCray, both from The Hill School, superbly performed songs from The Greatest Showman and Dreamgirls the Musical respectively; buffet dinner; awards; raffle items including a "Mystery Basket" auction; raising funds for our critical Wish List items; inspirational stories; and a video premiere. PA State Representative Joe Ciresi served as the evening's emcee who opened the program with an energetic and inspiring rendition of the song "Heart" from the movie Damn Yankees, with Dr. Myra Forrest as his accompanist. The invocation was offered by PCRC's Head Chaplain, Pastor Rick Knarr.
Special guests included Pottstown Mayor, Stephanie A. Henrick, who addressed the guests, and PA State Representative Tim Hennessey. The event theme, "Celebrate Service with Heart," was a call to action that brought together stakeholders from the Greater Pottstown area and will directly impact 450 local families per month in need of Food Security, Housing Stability, and Supportive Services and Education.
The 2019 Caring Community Awards presented honored four individuals who have made significant contributions towards improving Food Security, Housing Stability, and Supportive Services and Education within and beyond the Greater Pottstown area. The 2019 Cluster Community Awards were presented to Valerie Arkoosh, MD, MPH, Chair of the Montgomery County Board of Commissioners and Ken Lawrence, Jr., Vice Chair of the Montgomery County Board of Commissioners. 
(Acceptance speeches can be heard here).
Additionally, the Helping Hands with Heart Awards were presented to Barbara Cooper, PCRC Community Meals volunteer and Dr. Myra Forrest, volunteer and supporter: past PCRC Board Member; Community Meals; past fall fundraising event Chair and member. The awards were presented by PCRC Executive Director Barbara Wilhelmy and PCRC Board President Mary Ann Glocker.
Check out the You Gotta Have Heart slideshow below and order your print of individual shots taken in front of our event banner for $10. A great holiday gift idea! Purchase high-resolution images of the event here.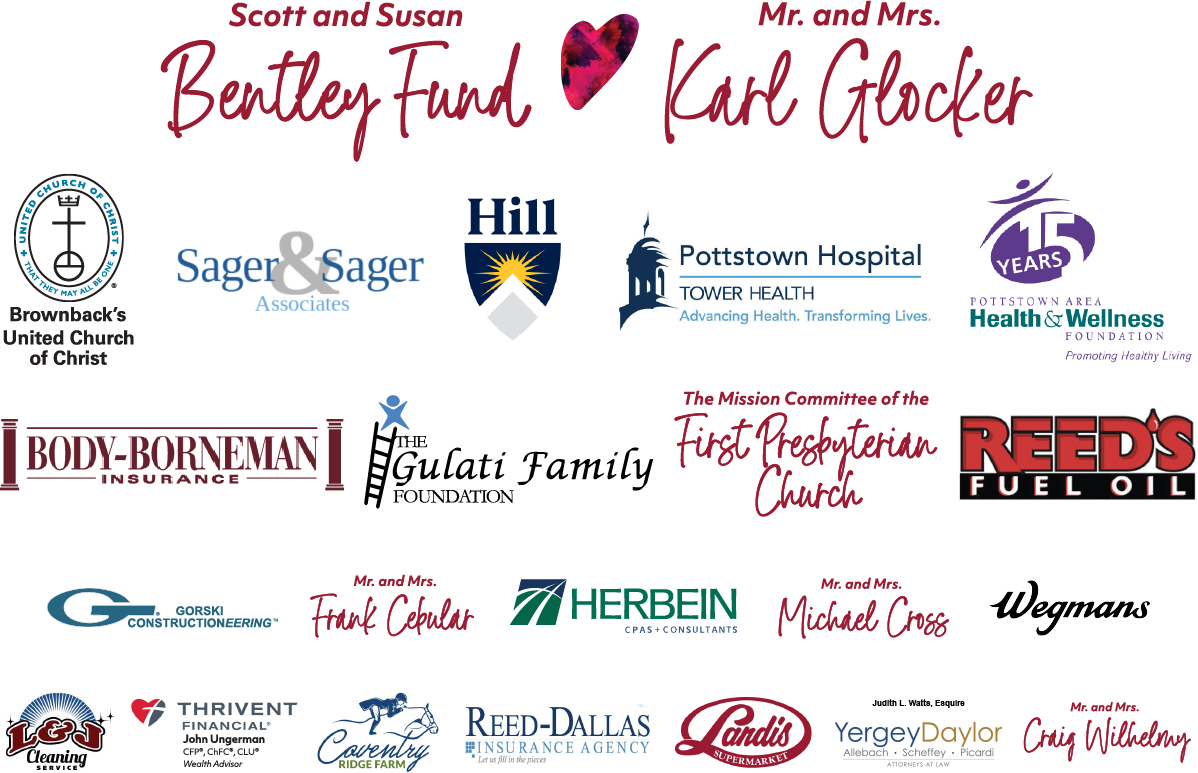 2019 You Gotta Have Heart Slideshow!