​
Hi Friend,
During any crisis, it's easy to turn inwards and focus on our own needs. However, many people from our community have been reaching out to us to support our mission as we work to provide food security and housing stability to local seniors and families in need during this critical time. This has been an important reminder of the power of community and the fact that working together is our community strength in Pottstown.
We want to recognize those who are helping others and working to keep us all safe. Please join us in recognizing your neighbors, coworkers, friends, and family members who are doing great things for others by using #COVIDCaringPottstown on your social media posts. We will be doing the same to keep you updated on the many acts of kindness we are receiving!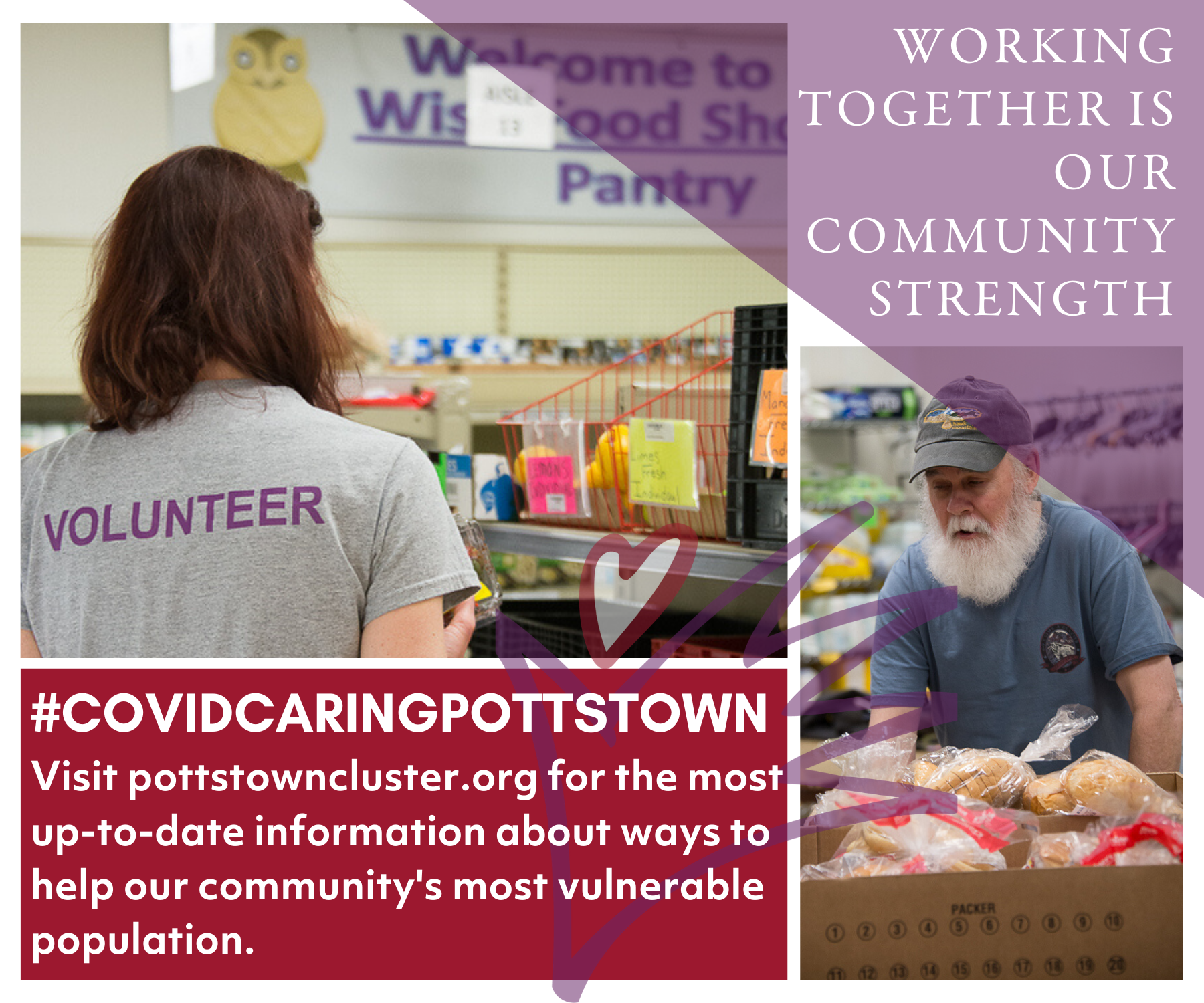 "All of us, at some time or other, need help. Whether we're giving or receiving help, each one of us has something valuable to bring to this world. That's one of the things that connects us as neighbors"- Fred Rogers
#COVIDCARINGPOTTSTOWN
Our volunteers and employees have been busy helping us meet the growing demand by packing food boxes, distributing food, and restocking shelves.
We appreciate all of our volunteers especially those who continue working vigorously to ensure our neighbors struggling with hunger do not have to worry about how they will feed themselves or their families. Thank you!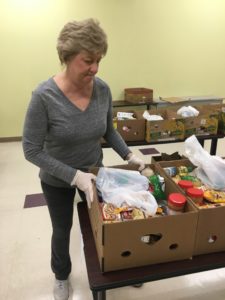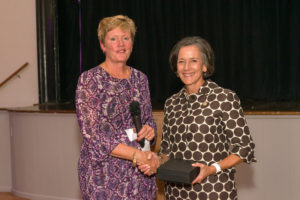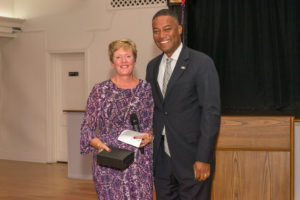 #COVIDCARINGPOTTSTOWN
At our 8th annual "You Gotta Have Heart" event in September, we honored our 2019 Cluster Community Awardees, Valerie Arkoosh, MD, MPH Chair, Montgomery County Board of Commissioners and Kenneth Lawrence, Jr. Vice Chair, Montgomery County Board of Commissioners for their significant contributions towards improving Food Security, Housing Stability, and Supportive Services and Education within and beyond the Greater Pottstown area.
We would like to take this opportunity to recognize and thank our Commissioners for keeping us well informed on the latest developments about COVID-19. Our commissioners—in coordination with the CDC—continue to respond to the evolving situation in Montgomery County to keep us safe and help detect and slow the spread of the virus. We applaud their responsiveness and commitment to keeping us informed and—most importantly—prioritizing our health and safety during this time.
#COVIDCARINGPOTTSTOWN
Thanks to a generous Pottstown family, the Pottstown Cluster of Religious Communities has been given a $5,000 match opportunity to help struggling families and seniors in this time of crisis. Thanks to our community's generosity and willingness to help, we are over half way to our goal.
But we need your help to reach our goal and continue this work. You can support the Pottstown Cluster's response to COVID-19 through April 30 and your gift will be doubled – helping the Pottstown Cluster meet the need today and tomorrow.