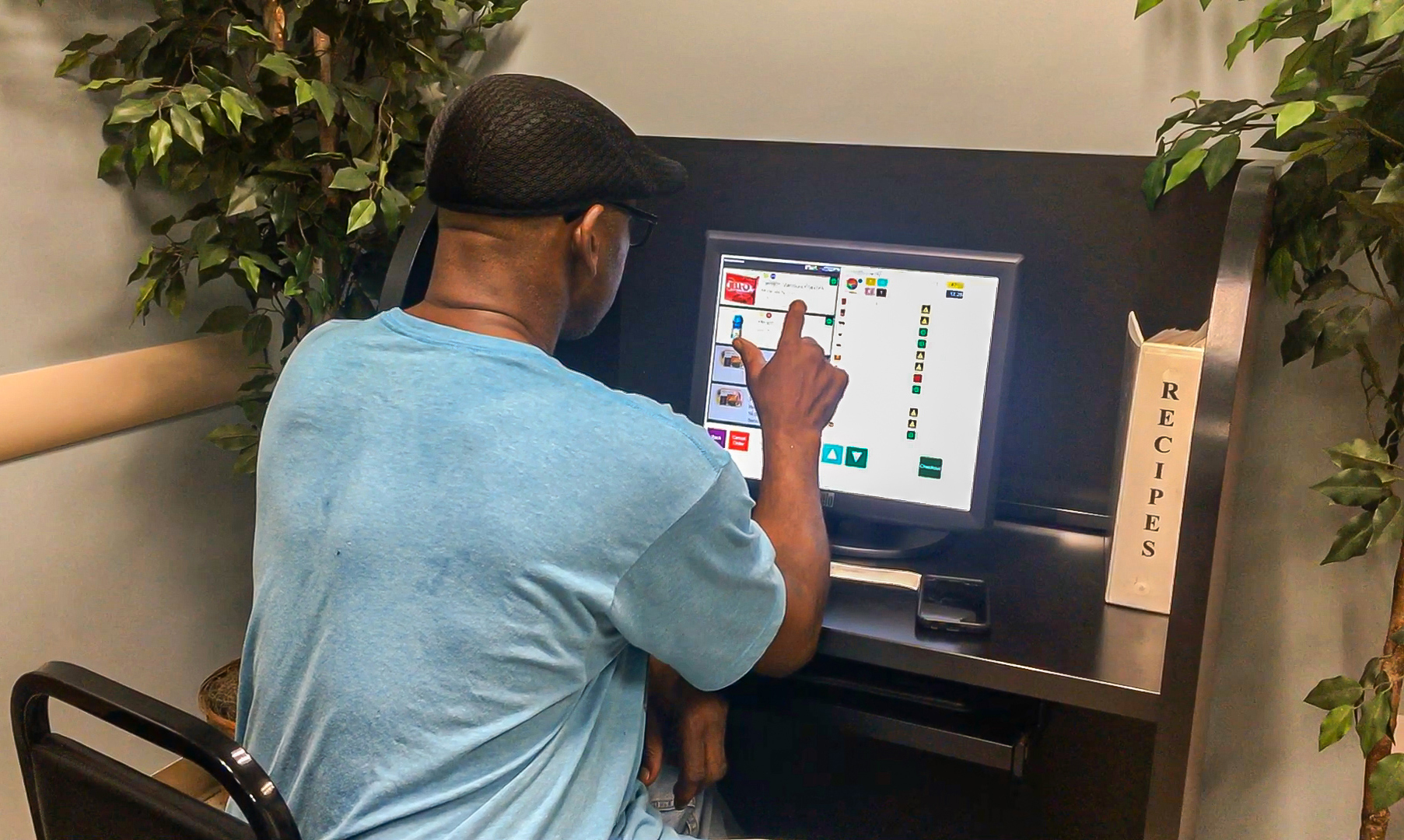 The Pottstown Cluster of Religious Communities (PCRC) is partnering with Manna on Main Street and The Open Link, reaching out to low-income seniors living in Montgomery County to offer its SmartChoice Food Pantry online-ordering option. The pilot program is called "Extending the Food Security Safety Net". Seniors face many challenges, physically as well as emotionally, and the hope is this option will make life a little easier for them, especially in the winter months.
Approximately 30 of PCRC's current clients utilize the program, 10 of whom work so can not visit the Pantry during normal business hours to use the SmartChoice kiosk. Extending the option to low-income seniors was the natural progression of the program as it is a more flexible option accomodating people with different needs. Volunteers will fulfill the grocery orders, and the orders will be distributed once a month for now.
SmartChoice is Food Pantry software that works to make the most of limited resources while maximizing the amount of food delivered to clients, the flexibility in hours and ways to deliver that food, and the dignity afforded to clients by offering as much choice in food as possible at the Pantry. The software was custom made specifically for food pantries, with easy-to-use touchscreen ordering, kiosk, mobile device, and at-home shopping convenience and real time inventory management and reporting. PCRC started using the SmartChoice software November 2016 with a generous implementation grant from the HealthSpark Foundation to get the system up and running. Pottstown Area Health and Wellness Foundation has provided support for the past three years to underwrite our monthly costs of running the program.
An information session about the Extending the Food Security Safety Net pilot program was held October 9 at the Robert P. Smith Towers in Pottstown.
For more information about this program, contact Vicki Bumstead at vbumstead@pottstowncluster.org.